Home
: McGregor Home Page
Welcome to McGregor Elementary
Home of the Cougars
1101 W. First Street
Rochester, MI 48307
Principal:  Dave Pontzious
Secretary: Sandi Murray
Office: (248) 726-4000 Attendance: (248) 726-4010 Fax: (248) 726-4005
School Hours: Half Day - 8:55 - 12:10   Full Day - 8:55 - 3:58
2018-19 School Theme: Today a learner, tomorrow a leader!
Follow us on Twitter @RCS_McGregor
SPECIAL ANNOUNCEMENT
Thank you Rochester Hills DPS and Local 2491.
They gave a very generous donation to ensure that Amy's Baskets continue
this year at McGregor during the holiday season.
Thank you and Keep Calm and Cougar On.
IMPORTANT DATES
The 2018-2019 RCS School Calendar (Community Date List
1/7 - School Resumes
1/11 - Cougar Cave
1/14 - Cougar Dens & Pizza Kits go on Sale
1/16 - PTA Meeting at 7:00 p.m. in the Media Center  -  Child care starts at 6:50 p.m.
1/21 -  NO SCHOOL - Martin Luther King Jr. Day
1/25 -  HALF DAY  - Dismissal at 12:10 p.m.
2/1 - Dress Swap 4-6:30 p.m.   &  Ticket Sales due for OU Grizzllies vs. Detroit Mercy Titans.
Tickets are $10.00 each with 50% of proceeds going right back to the McGregor PTA.
2/8 - Daddy Daughter Dance 6-8 p.m.
2/13 - Science Fair 6:00 p.m.
2/19 - Panera Fundraiser 4-8 p.m. 2921 S. Rochester Rd (by Target)
2/20 - Box Tops Due
2/23 - McGregor at the O'Rena OU vs. Detroit Mercy game 3 p.m.
2/28 - Founder's Day Celebration
MCGREGOR VIDEOS
Welcome to Rochester Community Schools McGregor Cougar Dens - Click on the video below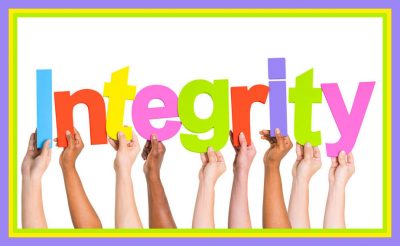 McGregor Cougars Came Together To Help Those In Need.
PTA MEETINGS
All Meetings are in the Media Center and start at 7:00PM
September 26th
November 27th
January 16th
March 12th
May 8th
President: Sara Patton McgregorPTAPresident@gmail.com
Vice President: Jennifer Monette McgregorPTAVP@gmail.com
VP Membership: Heidi Graham McgregorPTAMembership@gmail.com
Treasurer: Melanie Neiderheide McgregorPTATreasurer@gmail.com
Secretary/Communications: Lisa Fougnie McgregorPTASecretary@gmail.com

McGregor Elementary Vision Statement
McGregor Elementary School is a safe and secure place to learn. We nurture a positive, productive and inspiring learning environment; dedicated to meeting the needs of every student. All students, staff and parents are respectful and responsible members of our school community.
Our curriculum is aligned to state and district standards and benchmarks that guide student learning. Staff clearly communicates student academic and behavioral expectations to both students and parents.
Instruction is geared toward educating the academic, social, emotional and physical needs of the child in order to provide achievement for all. Ongoing assessment and analysis of data creates instruction that is differentiated, engaging, and meets the needs of all learners.
Collaboration between and across the grade levels provides alignment of behavioral and academic expectations and delivery of instruction and assessment in a consistent and meaningful way.
McGregor is a community of successful learners.