Home
: McGregor Home Page
Welcome to McGregor Elementary
Home of the Cougars
1101 W. First Street
Rochester, MI 48307
Principal:  Dave Pontzious
Secretary: Sandi Murray
Office: (248) 726-4000 Attendance: (248) 726-4010 Fax: (248) 726-4005
School Hours: Half Day - 8:55 - 12:10   Full Day - 8:55 - 3:58
2017-18 School Theme: Every student matters, every moment counts!
IMPORTANT DATES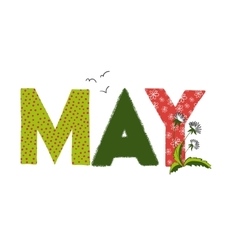 5/4 -   Donuts with Dad - 8:00 a.m. (Cafeteria)
5/8 -  Teacher Recognition Day
5/9 - Bike & Walk to School Day! Wacky Wednesday (Wear something wacky & meet by 8:25 a.m.)
Where: In the parking lot next to the Clinton River Trail, under the Main Street Bridge
5/18 - Spring Carnival
5/22 - PTA Meeting 7:00 p.m.
5/24 - Volunteer Lunch 12-2:30 p.m. (Media Center)
5/28 - NO SCHOOL - Memorial Day
PTA MEETINGS
All Meetings are in the Media Center and start at 7:00PM
September 20th
November 1st
January 16th
April 25th
May 22nd
McGregor Elementary Vision Statement
McGregor Elementary School is a safe and secure place to learn. We nurture a positive, productive and inspiring learning environment; dedicated to meeting the needs of every student. All students, staff and parents are respectful and responsible members of our school community.
Our curriculum is aligned to state and district standards and benchmarks that guide student learning. Staff clearly communicates student academic and behavioral expectations to both students and parents.
Instruction is geared toward educating the academic, social, emotional and physical needs of the child in order to provide achievement for all. Ongoing assessment and analysis of data creates instruction that is differentiated, engaging, and meets the needs of all learners.
Collaboration between and across the grade levels provides alignment of behavioral and academic expectations and delivery of instruction and assessment in a consistent and meaningful way.
McGregor is a community of successful learners.